The Vizza family is proud of its Italian heritage and ancestry. We thought we would raise our Texas Longhorns with a little bit of spice, Italian Style."
I have a motto when selling our cattle that is similar to the Godfather
"I'm gonna maka an offer you cannotta refusa."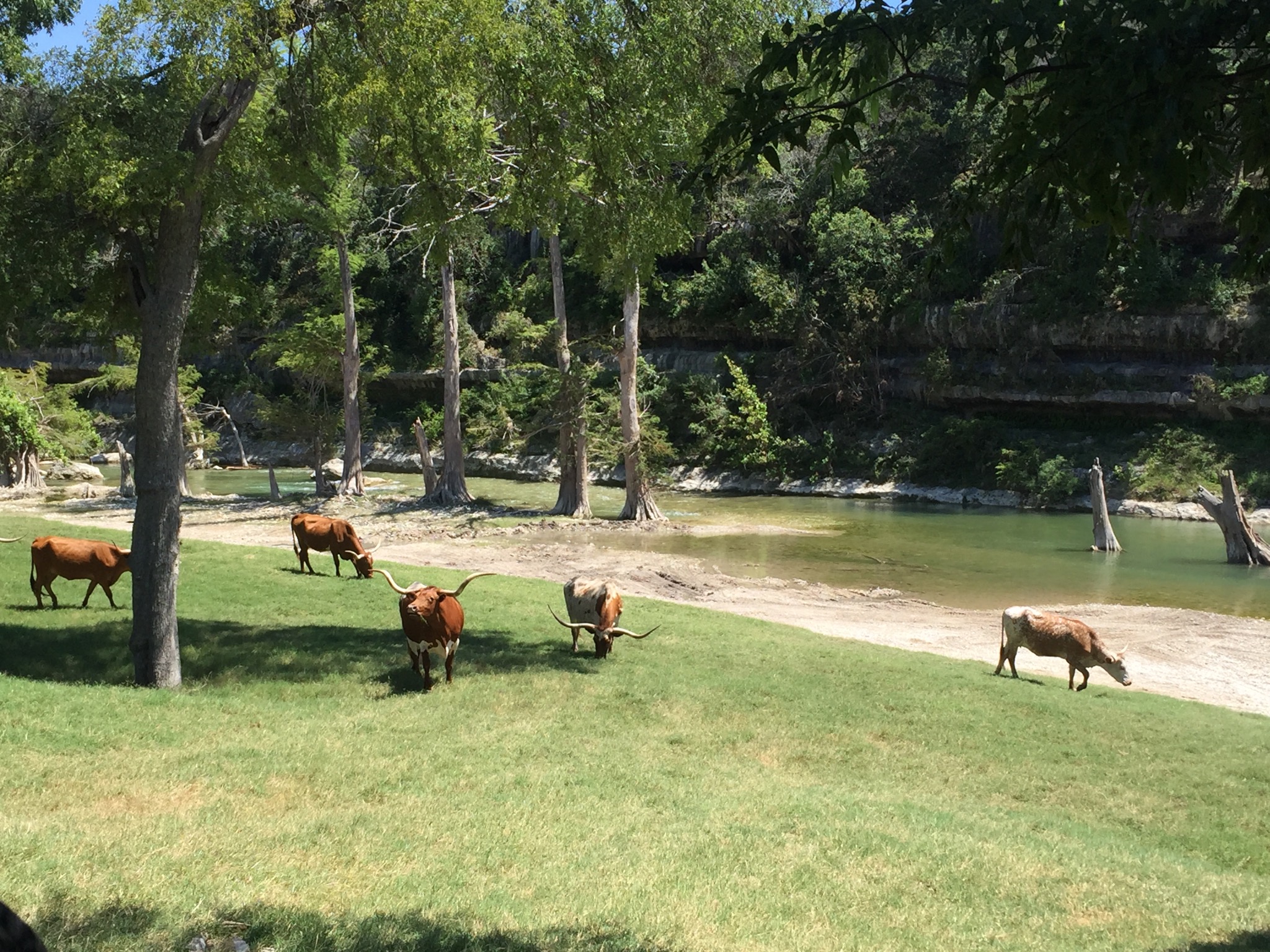 The Bella Rio Ranch is simply trying to breed for the best total package in our cows and herd sires. We love horn and breed for horn but it's the total make-up of our cattle that we concentrate on. Color, confirmation, disposition, and marketability are just a few of the traits that we strive and will continue to build on.
We have selected some of the top pedigrees in the business to blend our herd into, panna da la raccola, "the cream of the crop." The Bella Rio will continue to utilize only the greatest genetics available and with patience and desire and a little luck, our herd will stand the test of time.
The Bella Rio Ranch is located in Sisterdale, Texas about 40 minutes north of San Antonio near the city of Boerne.
Our ranch is blessed with an abundance of "live" water. Two beautiful creeks, lined by 300 year old Cypress and Pecan trees, flow through our land and merge into the jewel of our ranch, the majestic Guadalupe River, which embraces our banks.
Irrigated Coastal and World Feeder Bermuda fields, Axis deer, turkey, and Live Oak trees galore, await our visitors to the Texas Hill Country. We look forward to your visit, to experience the Hill Country and our Texas Longhorns, Italian Style.
Grazia y buon divertimento! Thank you and enjoy our website!